Several months back, I stumbled across Memento Mori in Los Angeles, a fantastic little shop full of dark curiosities, art and apparel. While browsing for quite a while (and furiously try to make up my mind on what to purchase, as my limited budget outweighed my desire to clean out the store of its merchandise), my eyes came across a striking gentleman…
This very well-dressed lemur is the creation of ibride, a French design studio that creates unique and slightly off kilter home decor. Edmond is from their line of wall trays. Memento Mori carried a few different designs, and it was incredible hard to choose a favorite. But Edmond ended up coming home with us and now graces my music studio.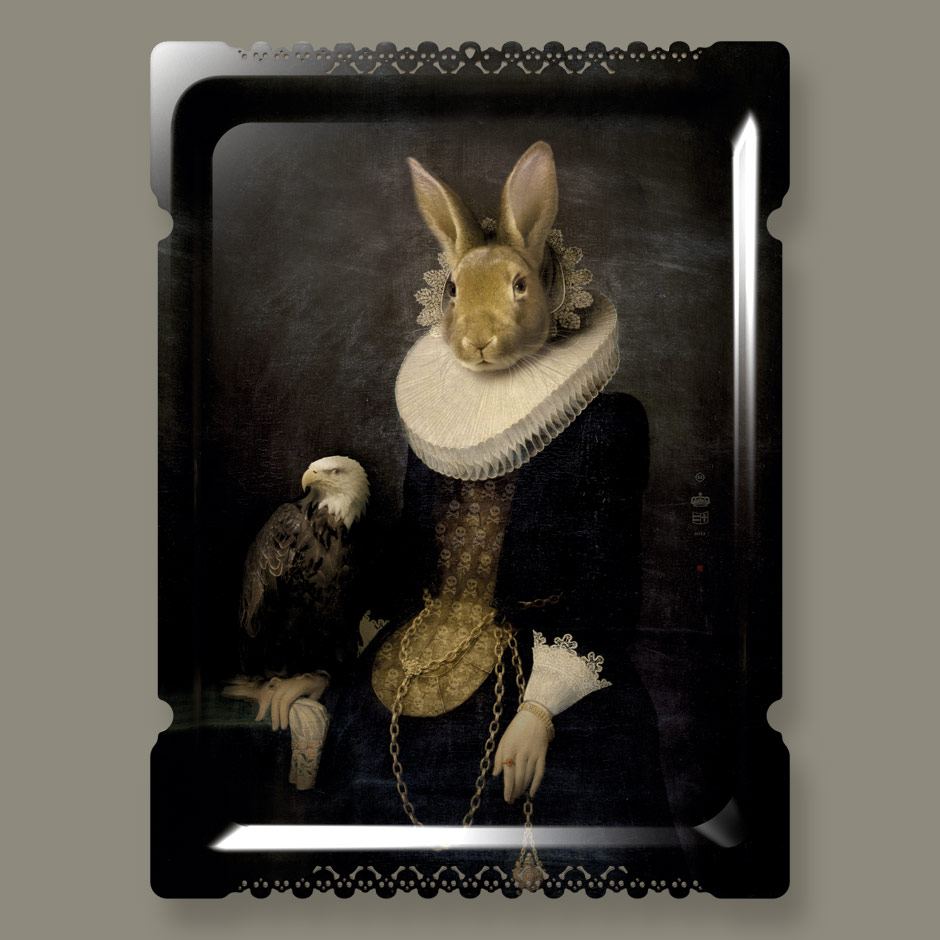 It's not too hard to find ibride items online; Switch Modern carries several of their trays and other objects. To get really familiar with their collection, check out their site (bonus points if you speak French, because you won't have to translate the page).