Tucked into a residential pocket of San Diego's upscale Mission Hills neighborhood, there's a sunny neighborhood park that's home to an unexpectedly spooky surprise. Once a cemetery, Pioneer Park today is a prime spot for families to gather for a barbecue or for residents to play a game a fetch with their dogs, but look beyond the playground equipment in the southeast corner of the park to see what really makes this park unique: dozens of historic tombstones and grave markers.
In the later half of the 19th century, this modest plot of land served as a Catholic cemetery and remained so for a century. Hundreds of San Diegans were laid to rest here (estimates range from 800 to more than 4,000 people were buried here), including members of several of the city's most notable families. But by the 1970s, the cemetery had fallen into disrepair and the city moved to turn the land into a community park. The bodies were left in their graves beneath the ground, but the majority of the tombstones were cleared out, save for a few beautiful rows at the park's edge, which remained as a memorial.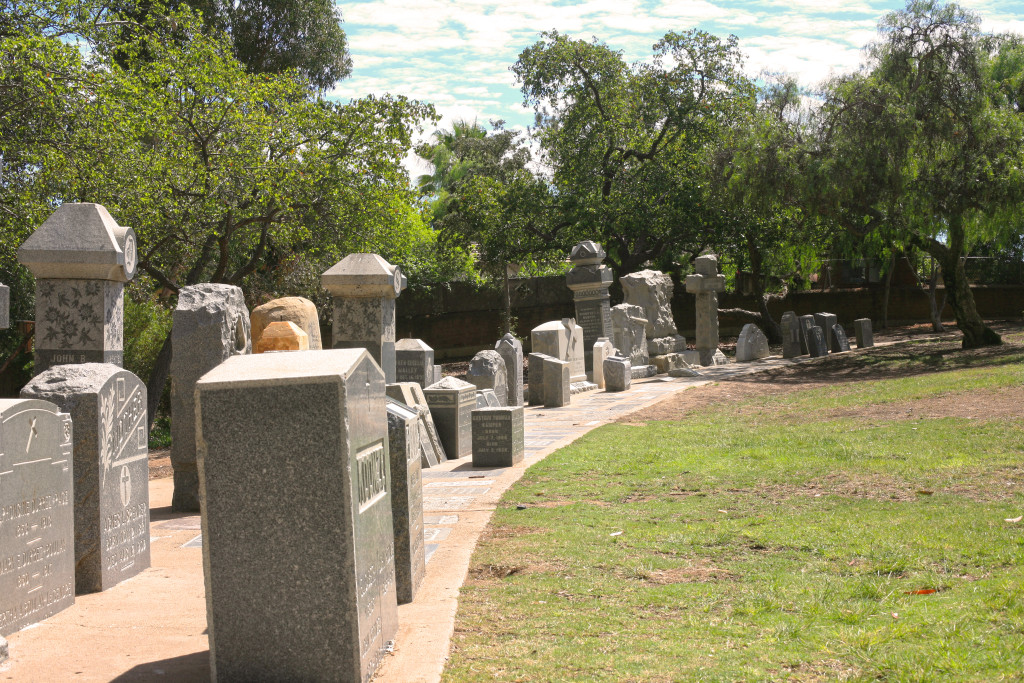 With arching pepper trees and eucalyptus encircling the park, the corner with these remaining tombstones makes for a lovely picnic spot. If you go late at night, you might find local teens hanging out, imbibing in illegal substances, but on a sunny afternoon, it's the perfect respite from San Diego's bustling beaches.