When a city is best known for having year-round sunny weather, most people will be forgiven for thinking that San Diego isn't a goth-friendly destination. But I'm here to tell you that's just not true! Sure, it's not teeming with old cemeteries and occult shops like New Orleans, but if you know where to look, you can find some very cool spots to hang out and enjoy dark aesthetics.
Cemeteries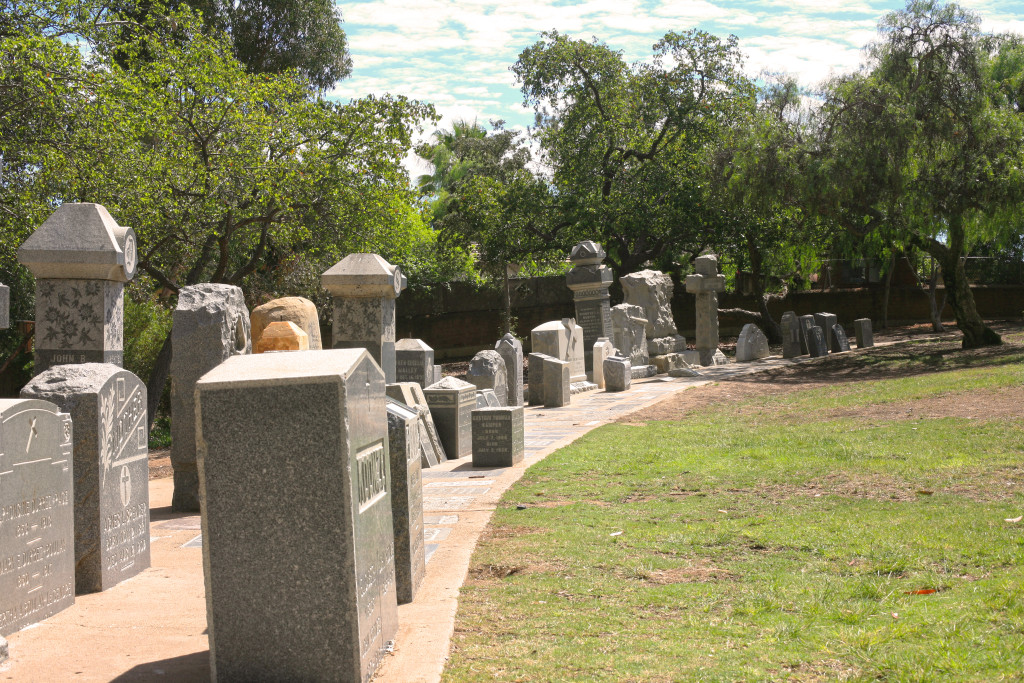 It's on the small side, but the El Campo Cemetery in Old Town is worth a visit. Dating back to the mid-1800s, the humble site is home to many who played a role in the city's early days. The mostly wooden and stone graves are a stark contrast to the elaborate tombs you'd find in a place like New Orleans and definitely inspire a more contemplative mood when visiting.
While not immediately recognizable as a cemetery, one of my favorite spots in the city is Pioneer Park in Mission Hills. At first glance, it just seems like your average neighborhood park, but tucked into the southeast corner are the remaining monuments of the cemetery underneath. Grab a picnic and set up on the grass nearby.
Shopping

With two locations, Love & Aesthetics offers quirky homewares, jewelry and other odds and ends with a dark vibe. The Little Italy location is a bit bigger, and I rarely leave empty handed. Jeffrey Parish in South Park offers a little bit of everything, including a house line of women's fashion.
Dining and Drinking
View this post on Instagram

The speakeasy trend may be overdone, but Noble Experiment has been in the game for years and remains one of the best cocktail bars in San Diego. Their drinks are fantastic, and their decor is modern gilded meets Haunted Mansion. Make reservations and get there early if you want to avoid the hoi polloi.
When it comes to restaurants, Kindred in South Park cannot be topped. It's all vegan and everything inside is inspired by metal aesthetics, from the menu to the artwork. Expect to hear doom metal playing in the bathrooms and wait staff wearing Converge shirts. (And the food and drinks are both outstanding.)
Where to Stay
You could check into one of the many San Diego area hotels that claim to be haunted, like the Hotel Del Coronado, but I recommend the Britt Scripps Inn. The classic Victorian manor has gorgeous rooms and is central to a lot of San Diego neighborhoods.
Events
San Diego has been experiencing a resurgence of goth events lately. As with events, it's best to check out social media to make sure these are still happening, but here's a snapshot of where you'll find fellow black-clad heathens: